Are you looking for an iPhone screen repair shop near you? We are inside the International Village Mall on the Main floor
iPhone Screen Repairs • Key Fob & Key Cutting • Phone Plans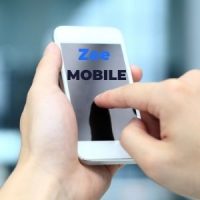 Here at Zee Mobile, We specialize in Apple iPhone screen repair, minor waterdamage repair, battery replacement and more. We also offer Fob copy and key cutting and cheap cell phone plans, namely Lucky Mobile and Public Mobile, at a very reasonable price.
Next, We have made our products and services affordable for our clients. For example, for a limited time, we are offering a %15 discount on Apple screen repair.
If you need iPhone Repair In Vancouver, Check Out Our Reviews. They speak for themselves. Customer Satisfaction is our number 1 priority.
1 Hour Service
We offer same day service for most iPhones, with most repairs under 1 hour. Bring your iPhone to us by 6:30 p.m. For Sameday Repair.
Qualified Experts
Our experienced technicians are highly-trained and equipped to perform a variety of different types of repairs.
No Fix No Pay
Zee Mobile offers our 100% No Fix No Fee guarantee on all Apple iPhone repairs. If we can't fix it, there is no charge. That Simple.
Apple iPhone Screen Repair And Replacement
If you find that your touchscreen is not responding like it used to, the iPhone screen repair is required.
iPhone LCD replacement is needed if the display on your phone is cracked or broken.
And it looks like it's going to cost a lot to get it fixed. You'll notice spots, colourful lines on it, and can't turn on.
The apple touch screen and display are fused, so it's highly unlikely you can have the glass replaced without replacing the LCD as well. 
Our costs for screen glass repairs and LCD replacement as follows:
Applicable taxs and Labour not included in the price.

I5 & 5S & 5SE & 5C LCD $40.00

I6 LCD $40.00
I6+ LCD $45.00
I6S LCD $45.00
I6S+ LCD $50.00

I7 LCD $50.00
I7+ LCD $60.00

I8 LCD $55.00
I8 + LCD $65.00

IX LCD $150.00
IXR LCD $140.00
IXS LCD $170.00
IXS MAX LCD $250.00 

The average cost for iphone screen repair in Canada is $220
We'll replace your battery with prices starting from $39.99. battery price will vary model to model. The prices below don't include Labour.
I5 & 5S & 5SE & 5C Battery Price $39.99
I6 Battery $49.99
I6+ Battery $49.99
I6S Battery $49.99
I6S+ Battery $49.99
I7 Battery $59.99
I7+ Battery $59.99
I8 Battery $69.99
I8 + Battery $79.99 
iPhone Front or Back Camera Repair & Replacement
Does your iPhone camera display lines and spots? The camera on your iPhone could be broke. Don't chuck it or sell it dirt cheap. Bring your iPhone to us for a free estimate. You may decide to keep it after we diagnose the problem. We can repair or replace the front or back camera on your iPhone and get it working correctly again the same day.
Is your iPhone Home button unresponsive? Or stock in one position. Sticky Button syndrome, Don't worry. We can help. Get a free quote.
It's not as bad as it seems; in most cases, a simple fitting port or profound cleaning adjustment will suffice.
Apple iPhone Microphone Repair Cost
With the iPhones placed in your pockets or bags, collect lots of dust. It's easy for a lot of dirt getting contained within the headphone jack and microphone. Get a can of compressed air, shake well and spray the wholes. if the issue persists, bring your device to us for a free estimate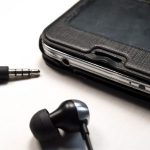 When pocket lint gets cut up in the head jack port overtime, it will cause a malfunction.
Begin by placing a few tiny cuts on a toothpick on top, so it is jagged, which removes the crowd from the socket entirely.
Twist and turn the toothpick in the socket, thus collecting dirt to restore the connection. In conclusion, if you cannot repair the headphone jack, please bring it to Zee Mobile; we'll be happy to provide you with a free estimate
When the connection is complete through iCloud, iTunes or cable, we'll be able to transfer your files. All your photos, contacts, notes, calendars and Safari passwords from your old iPhone or Android device to another device. This process will take about 15 minutes.
At Zee Mobile, we try to fix the iPhone's software before replacing the speaker itself. Software is free to revise, and speakers are not. Bring in your iPhone to us we can help.
When the operating system on your iPhone crashes, the phone gets stuck on the logo. Or won't turn on at all. If your iPhone is reacting as such, bring it to us for a free diagnosis and a price quote
"It's is a very nice shop in Canada and had a great service I am very happy with there service excellence. Very good for iPhone customers."
"Bought some cases for my phone. They have really good collection of accessories".
"Quick and easy process. I was able to get in within an hour of booking. The copying process took less than 10 minutes. My new fob works great!!"