Zee Mobile can copy an existing key fob to your phone, android or iPhone. The key fob will work the same as the original; best of all, it's is always on your phone. And more convenient for you to use! This process is compatible with all phones.
But since fobs use RFID technology and not NFC, it is impossible to copy a key fob to an Android or iPhone by an App. The best way to copy a key fob to your smartphone is to copy it to a sticker first. When the sticker adhesive is placed on the smartphone, it works as a Key fob for your condo.
How key fobs on phones work?
We copy the existing key fob onto one of our RFID sticker fobs.
We test the copy on your phone location, as placing it over the antenna might interfere with the new fob's operation.
That's it. Now you can have your fob in a very convenient location.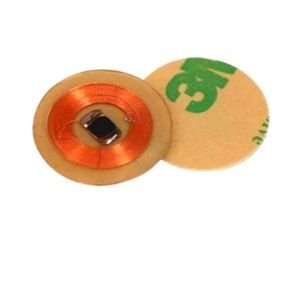 How does a proximity sticker work?
Proximity stickers don't require a swipe; they can be left in a wallet, purse or this case to a cell phone and still serve their purpose. They use a low 125 kHz radio frequency to transmit to a door access reader.
Can this be done with an app?
Unfortunately, not since all phones don't have the right radio chip to transmit the correct signal.
How long will the adhesive last?
3M adhesive sticker is the best in the market and will last for a very very long time.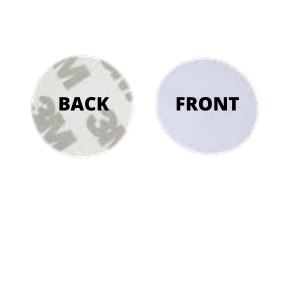 How long will it take to copy the key fob to the phone?
Your key copies are ready In 5 minutes or less.
Condo key fob duplication is possible by writing the RFID code to a 3M proximity sticker. The adhesive on the back of the sticker will secure the tiny chip on your phone.
Do you guarantee your service?
Absolutely. Your new copies will work or refund will be issued.