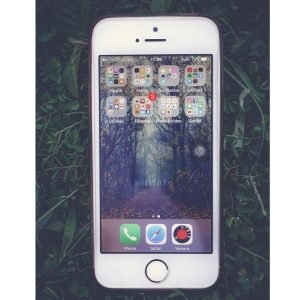 iPhone 5s screen replacement cost for a broken iPhone in Canada is $29.00 if you are under AppleCare coverage.
Out of warranty price, $179.00.
Zee Mobile broken screen repair or replacement for iPhone 5 serious is $40.00. (price includes labour)
walk it in or call 604 206 2599 for availability.
The cost to replace an iPhone 5 screen varies from one supplier to another, and if there are other damages to your phone, There may be additional charges applicable.
Like to know if you are covered or not? Check your AppleCare+ Coverage by entering your iPhone serial number on their website.
iPhone is one of the most notable cell phones in the market today and offers a wide range of superb features. 
Willing iPhone enthusiasts spend hundreds if not thousands to keep up with the latest models despite their high price.
Its curved screen is spectacular, and its super-fast charging speed is incredible. 
But what if your precious iPhone gets broken? 
Dealing with damaged can be inconvenient, frustrating, and expensive, depending on the iPhone model and the extent of the damage.
replace broken screen iphone 5s
iPhone screen replacement costs in Canada are so very high you are better off buying a new one instead in some cases.
In fact, if you don't have an apple warranty and AppleCare+ Coverage, an iPhone 5 screen replacement cost is $179.00
According to apple, broken screen repair is a flat rate of $29 with AppleCare+ Coverage.
Or $99 to fix other hardware damage types.

Screen replacement apple vs third party
You can replace your broken iPhone screen at an Apple Store or an Apple-authorized service provider.
They use genuine Apple parts and precision tools to ensure that your screen works like new after repair.
Some sites offer same-day service. That works but expensive in comparison to other repair options available to you.
third party iphone 5s screen replacement cost
Most of us use and abuse our phones daily. It has a lot to do with what we do for a living.
Take a construction worker, for example, a belt around the waist with all kinds of tools that ads weight and make it challenging to move around, making them accident-prone.
A point in question?
Wouldn't it be more cost-effective to go to a third-party phone repair shop that uses quality parts instead of apple?
Special Promo
Get 10% off on-screen repair or replacement on iPhone 7and X
Before Your Visit Backup Your Data To ICloud
 How to back up with iCloud
Connect your iPhone to a wifi network.
Go to Settings > [your name], tap iCloud.
Tap iCloud Backup.
Tap back up now stay connected to wifi until the process completes.
Check out this video broken screen iPhone 5s with over a 1.000000 hits.
related pages