iPhone 11 front screen and back glass repair are one of our specialties; If your iPhone 11 display module is damaged, we can fix it after receiving the form on the contact page to ensure that you'll receive the fastest and most efficient help.
We also offer same-day cracked screen repair for iPhone 11 Pro, 11, Pro Max and all the other models. You can easily book a time for a repair at Zee Mobile to ensure you the fastest and most efficient help.
But we are also a walk-in workshop, where we strive to complete a repair in less than 60 minutes without prior agreement.
You are always welcome to send us your comments, fill out the simple form on the contact page for a free price estimate, come to our store for iPhone screen repair directly.
iPhone 11 Repair
iPhone 11 is a lovely smartphone and should, therefore, an experience that does not work or look as it should, due to, for example, loss or blows; we can help. You repair it.
Should you, unfortunately, have lost it and had a broken screen, camera, back glass.
Should the speaker, microphone or other parts are damaged, we can help you repair or replace the damaged portion.
We usually do quick and cheap Apple repairs on iPhone 11.
We are a walk-in workshop, so you can come in with your device without prior agreement and get it repaired.
Most often, we do the repairs in less than 60 minutes.
We use high-quality replacement parts, so you will not have a problem with your possible Guarantee.
You can also book an appointment through the simple form on the contact page. The store is in Gastown, Vancouver, inside the International Village Mall. Please get to know us to check out our Google Reviews.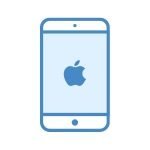 Back Glass Repair for iphone
Unfortunately, we often see screen damage. Cracked or smashed screen glass, broken screen, black screen, and the like are something that we can permanently repair.
In need of an iPhone 11 back glass repair? We do have them in stock.
Screen replacement is in less than 30 minutes.
We have replaced many hundreds of covers.
We know that replacing glass needs to be done the first time correctly.
Check out our repair pricing for iPhone Screen Repair
Speaker And Microphone
Someone may experience that the sound goes through badly during conversations, which is natural after, for example, a blow or loss of a smartphone.
Should you experience problems with either a speaker or a microphone, this is something we can quickly replace.
We have spare parts in stock. Therefore, we can usually handle the iPhone 11 speaker or microphone's repair in less than 30 min.
Battery And Charger Port
The iPhone 11 battery holds power relatively well, but should your device run out of control quickly.
It is typically easy to change by changing the battery.
We replace many batteries daily, and we have them in stock, so look in, and we will quickly do this for you. Then it should be like new again.
Like working with the apple store or apple authorized service provider instead, we highly recommend checking out the piece we wrote about iPhone battery replacement.
Over time lint, dust and dirt build-up will become crude in the charge port and cause malfunction. When that happens, bring your phone to us for a quick cleaning job.
Should you need a pay-as-you-go plan for your iPhone or mobile phone accessories such as chargers, case's and power banks, we store them all!
Contact Us
You are always very welcome to contact us if you need help, guidance us or have questions. 
Call us at 778 951 1181. or send us an email.
related pages